IRONSTAR founders, Vladimir Voloshin and Maxim Zhurilo, have been appointed ambassadors of an international project "Wings for Life World Run" – a mass charity run that will take place on May 8, 2016. The main objective of the project is to support people with spinal cord traumas, and to contribute to the development of the researches in this field.

Vladimir Voloshin:

"I consider it an honor to become an ambassador of the international charity run "Wings for Life World Run". Since 2012, all my personal and social sports initiatives are connected with charity. The best way to convince others of the idea that "sports and charity don't meet by chance" is to set a personal example. Amateur sports is an emerging trend, becoming more and more popular in Russia. This energy can be used for the benefit and health of people who are in need of help and support from active citizens. I'm going to take part in "Wings for Life World Run" in Kolomna on May 8, 2016, and I invite you to join me and support this charity initiative, too!"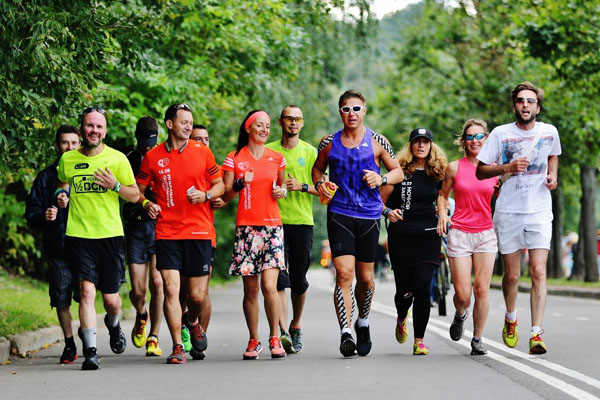 It will be recalled that Vladimir has already participated in charity runs. Last summer he organized a 24-hour ultramarathon in Moscow to support children under the charge of charity foundation RUSFOND. He ran 186 km in 24 hours, and his friends and acquaintances kept joining him at various points of the distance. Earlier, in 2013, Vladimir finished the famous Marathon Des Sables in the South Sakhara Desert (Morocco) – 237 km. He dedicated that run to RUSFOND children, too.

Within "Wings for Life World Run", Vladimir Voloshin is going to run 25 — 30 km.

IRONSTAR conducts international triathlon competitions where all the participants can support children and adults from charity foundations, such as RUSFOND and "Fund of Struggle against Leukemia", while IRONSTAR INDOOR TRIATHLON aims to support children from "GALCHONOK" charity foundation.

Maxim Zhurilo:

'"Wings for Life World Run" is an incredibly great idea. Probably, it is one of the "highest-principled" runs in the world. We were glad to support the project last year, sharing this idea with runners and having organized the meeting between Colin Jackson, the director of the race, and the running community of Russia. We will be happy to continue supporting "Wings for Life World Run"'.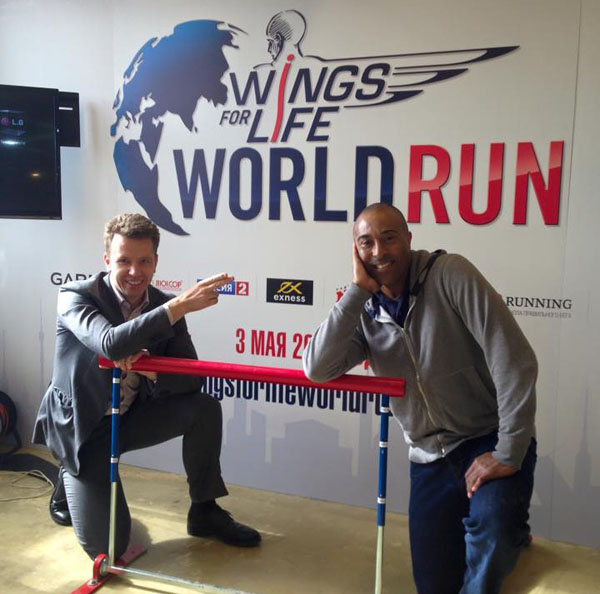 "Wings for Life World Run" is one of the most inspiring and unusual in terms of format mass running events. More than 70 000 participants all over the world will simultaneously get ready at starting lines of 34 tracks on different continents, to run for those who cannot. One of the tracks is situated in Kolomna.

The run is unique also because it does not have a finish line. All the participants compete with themselves and with the rest of the world. Everyone runs as much as they can, until a special "finish car" that has a reader element catches up with them. These cars get started simultaneously in 30 minutes after the beginning of the race on all the tracks over the world, gradually accelerating. Whenever this car catches up with a runner, the competition is over for them. Last year winners, Nikolay Yanalov and Arina Antropova ran 70.19 km and 51.33 km, respectively, and were reckoned among ten world leaders.

The registration for the competitions is already open. On the website of the run, you can approximately calculate the distance you are able to run before the "finish car" catches up with you – basing on your own potential.