IRONSTAR 1/8 ZAVIDOVO 2020 — i
s 1/8 of the "iron" distance. The first step on your way to the classic "iron" distance. But the format is suitable for both beginners in triathlon and experienced athletes who prefer high-speed races. Also relay teams are welcome — to experience triathlon etmosphere or try their best in a particular stage: swimming, cycling or running.
cut-off times
Swimming: 40 m
Swimming + Cycling: 2 h 50 m
Swimming + Cycling + Running: 2 h 50 m 
Total: 4 h 20 m





PARTICIPATION  CATEGORIES
List of age groups:
M/F 16 — 29
M/F 30 — 34
M/F 35 — 39
M/F 40 — 44
M/F 45 — 49
M/F 50 — 54
M/F 55 — 59
M/F 60 — 69
M/F 65 — 69
M/F 70+
Relay teams:
Male only team;
Female only team;
Mixed team.
AWARDS
Overall winners and Age Group's winners (men and women) and Relay teams will be awarded in accordance with the results of the competition. 





ADMISSION INFORMATION
The following documents are required for admission to participate and receive the starter pack:

• ID card (passport or other eligible identification document)
• Medical Certificate revealing no contraindications for participating in a triathlon competition (signed in advance by your doctor)
• Sport Insurance 
• Waiver (can be signed on-site)
• Permission from parents (for participants under 18 years old) (can be signed on-site)
• Power of Attorney (in free form) in case the participant asked a third party to take his/her starter pack

Documents' requirements can be found here. 

VISA, ACCOMODATION AND TRANSFER SUPPORT
Please send your request to ironstar@acase.ru regarding your visa, including invitation.
In case of delayed replies please inform us on info@iron-star.com.


RETURN AND EXCHANGE OF SLOTS
• Refunds are made to the internal balance of the personal IRONSTAR account in the amount of 75% of the entry fee. Funds from the internal balance can be used at any time to purchase any other entry on the site www.iron-star.com.
• The transfer of the entry to a third party is possible via personal account. More information in the FAQ section"Registration/Exchange/Return".
• The change of the distance is possible from IRONSTAR 113 SOCHI 2019 to IRONSTAR SPRINT TRIATHLON SOCHI 2019. The sprint race will be held on June 1. The service is chargeable. More information can be found in the FAQ section of "Registration/Exchange/Return". 
ENTRY FEES
Individual

Tier 1: 6000 ₽ Sold out
Tier 2: 8000 ₽
Tier 3: 9000 ₽
Tier 4: 10000 ₽
Tier 5: 12000 ₽

Relay

Tier 1: 8000 ₽ Sold out
Tier 2: 11000 ₽
Tier 3: 13000 ₽
Tier 4: 16000 ₽
Tier 5: 19000 ₽
DISTANCE
IRONSTAR 1/4 ZAVIDOVO 2019: swimming — 1 km, cycling — 45 km, running — 10 km

WATCH HOW IT WAS IN 2018:


ABOUT THE LOCATION
In addition to the uniqueness of the distance, it is also the first IRONSTAR race that will take place just 100 km far from Moscow, on the prestigious resort of Zavidovo.
Zavidovo is a unique natural area perfect for sports and family holidays. Moreover, Zavidovo is located in the transport accessibility from Moscow: it takes 2 hours to reach it by commuter train or car.

Resort view online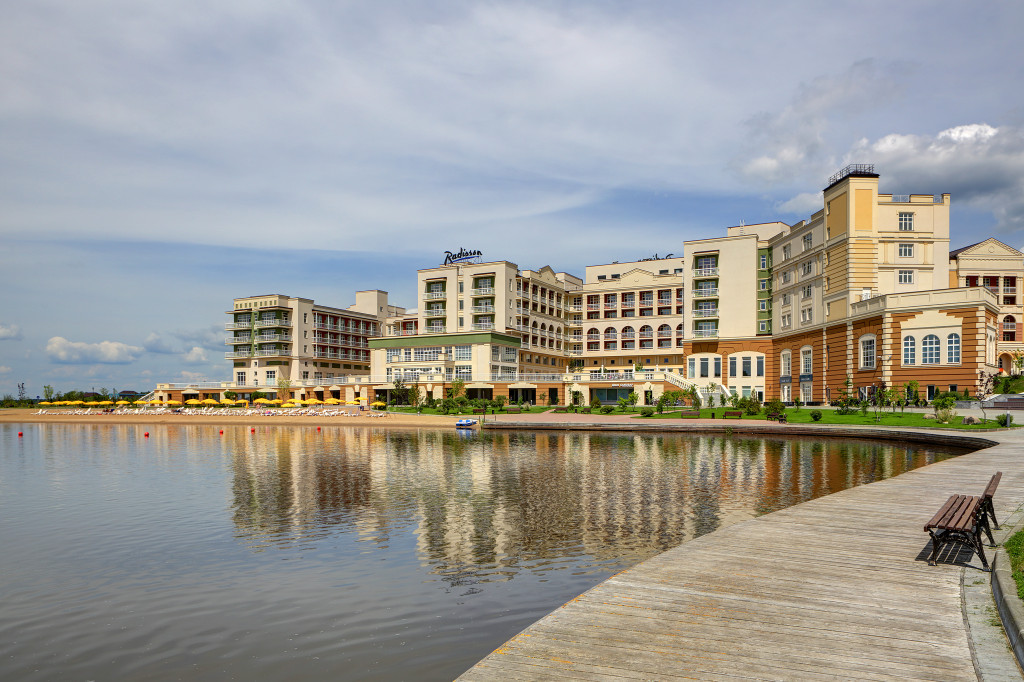 THE COURSE
The swimming stage starts on the banks of the Doybitsa River, which flows into the Volga. The cycling and running courses are layed along the picturesque trails of the territory of the Yamskoy Forest natural park. Sandy beaches, forest trails, clean water, and premium infrastructure are waiting for you. 
Register now and plan your trip in advance. 


Address: 

RADISSON RESORT, ZAVIDOVO
Tverskoy boulevard, 2
Varaksino, Tver region — 171266
Russia

See the map
Resort view online