IMPORTANT: To be able to participate in any of the IRONSTAR events each athlete is required to present the following documents:

1) ID card (passport or other eligible identification document).

2) Medical certificate (needs to be obtained in advance). 

! Please note, there will be no certificate issuing services provided in the registration area.

Medical certificate:

✔ should have the stamp of a medical institution, signature and a stamp of a doctor, issue date and participant's full name.

✔ should state that the participant is allowed to compete in triathlon at a distance not less than the (s)he is going to complete.

✔ should be valid at the date of a competition. Validity period has to be 6 months from the issue date, unless stated otherwise.

Before receiving a race pack, you can attach a copy of the certificate, but you must have the original documet with you to present it to the organizers.

Medical certificate example: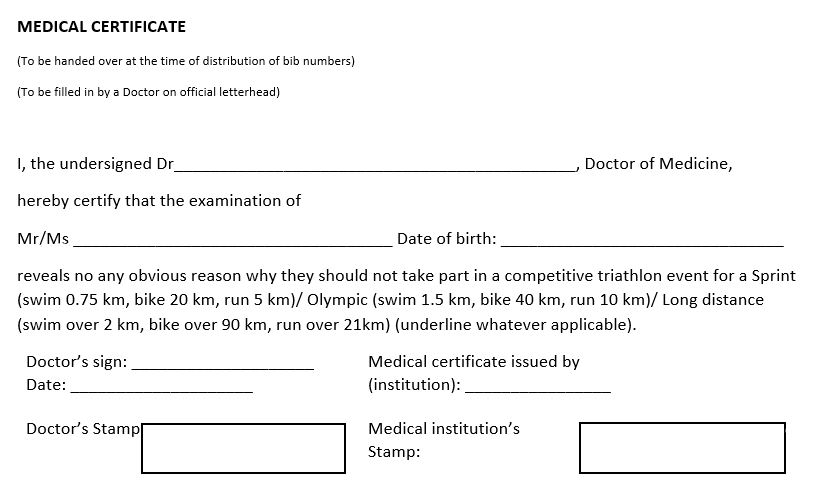 3) Insurance. Life and accident insurance against accidents with the included risks of "triathlon". You will able to get the insurance in the registration area. You can purchase Allianz insuranse in your Personal Account on iron-star.com.