On August 27 Kazan hosted the Sprint and Half-Iron Triathlon race for the first time. It can be said that we conquered Kazan, however, but in fact it was Kazan that conquered us. Everyone — participants, organizers, volunteers, and fans — have fallen in love with the capital of Tatarstan once and forever. We will definitely return here again!  
Over 1,000 sports fans representing 12 nations took part in the IRONSTAR SPRINT & 113 KAZAN 2016 competition, among them were Vladimir Leonov, the Minister for Youth Affairs and Sports of Tatarstan, the sports community representatives, as well as Damir Fattakhov and Denis Kalinkin, the Kazan Executive Committee representatives.  
Today the IRONSTAR ambassadors (Olympic Games winner Gulnara Galkina-Samitova, member of the Public Chamber of the Tatarstan Republic and two-times Olympic Games medalist in waterpolo Irek Zinnurov and Irina Shadrina, a famous TV-host) went out in the swim, bike and run races.  
Once again, the audience was amazed by the will-power of the Paralympic athletes having chosen a half-iron track. They showed solidarity with the Russian Paralympic team who is banned from competing at the Rio 2016 Paralympics .
The IRONSTAR triathlon courses in Kazan saw almost 80 teams at the start.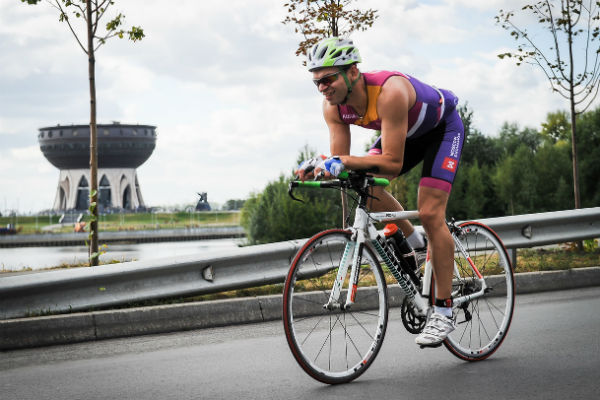 A festive award ceremony was held at the conclusion of the main sports event of this summer. The leaders of each age group were invited to come onstage together with the absolute winners.
We would like to express our gratitude to everyone who made the IRONSTAR SPRINT & 113 KAZAN 2016 competition possible: these are athletes and fans, volunteers, Kazan residents and visitors, Kazan and Tatarstan authorities, our partners, sponsors, friends and IRONSTAR team members! It was fantastic, and we will certainly make it happen again! We are looking forward to welcoming everyone at our events!