The Olympic triathlon IRONSTAR was held in Kirov
More than 250 people from different cities of Russia and neighboring countries took part in the Cup of Russia on triathlon IRONSTAR OLYMPIC TRIATHLON KIROV on July 15, 2017.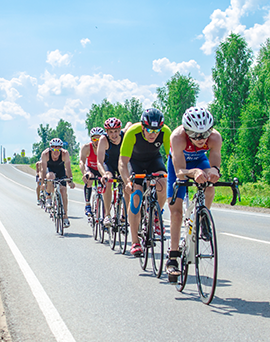 The swimming stage started in Strizhi, the cycle race was held along the Strizhi-Kirov highway, and the running stage and finish — in Kirov, on the Theater Square. Participants performed both individually and as part of relay teams. In the solemn opening of the start and the ceremony of awarding participated. Deputy Chairman of the Government of the Kirov region Dmitry Kurdyumov, Acting Minister of Sport and Youth Policy Georgy Barminov, Deputy Acting. Minister of Sports Anna Alminova participated in the relay race. — From the competition only positive emotions! A very good team got to the stage of cycling, so I managed to overcome the distance with ease. I note that this year, there are a lot of new participants and not from the Kirov region only, that is, the level of competition is getting higher, — Marina Belozertseva, the winner of IRONSTAR OLYMPIC TRIATHLON KIROV, commented to PRO City. http://progorod43.ru/afisha/48961 Trio of leaders Males 1. Oleg Maksimov (Perm) 2:10:41 2. Sergey Khamyanov (Yugorsk) 2:10:56 3. Victor Krutikhin (village Verkhoshizhemie) 2:11:47 Females 1. Marina Belozertseva (Kirov) 2:09:34 2. Anastasia Kostromkina (Yekaterinburg) 2:36:27 3. Anna Zakharova (Kazan) 2:42:32 In relay races (male, female and mixed) the best results showed: PE Krutikhin VM, the team of the Ministry of Sport and the team "Tandem".
More on this topic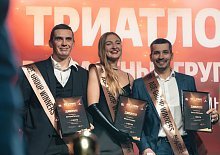 01.12.2023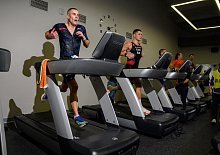 27.11.2023
28.10.2023