The 'half-iron' distance in triathlon is a real challenge for amateur athletes. You are invited to an unforgettable sports weekend in Sochi – the Olympic Games capital offering amazing views, rich sports and entertainment infrastructure and boundless choice of sports and leisure activities.



The competition is held at the Imeretinsky Resort Area. It is an ideal venue for both, training and leisure. The start, transition and finishing area are two minutes away from the Imeretinsky and Radisson Blu Resort Hotel. Olympic Park, that hosts major national business and sport events, together with Formula 1 track and new amusement park are just in a walking distance from the Resort which makes your stay here during the sport weekend even better! Moreover, the airport is only 10-minute drive from the Resort Area. Any day of the sports weekend athletes and their families can walk to the new amusement park.


Drafting is illegal.


weekend schedule
upd

May 30, Thursday

15:00 — 21:00 Race kit pick-up
15:00 — 21:00 EXPO

May 31, Friday

16:30 — 17:10 IRONLADY race
17:50 — 18:20 STARKIDS race
09:00 — 19:30 Race kit pick-up
14:00 — 20:00 Bike check-in
19:00 — 20:00 Briefing
09:00 — 21:00 EXPO


June 1, Sunday

07:00 IRONSTAR 113 SOCHI 2019 race
12:40 IRONSTAR SPRINT TRIATHLON SOCHI 2019 race
16:00 Medal ceremony IRONSTAR SPRINT TRIATHLON SOCHI 2019
19:00 Medal ceremony IRONSTAR 113 SOCHI 2019
After Party

The full schedule here.



Participation  categories
List of age groups:
M/F 18 — 29

M/F 30 — 34

M/F 35 — 39

M/F 40 — 44

M/F 45 — 49

M/F 50 — 54

M/F 55 — 59

M/F 60 — 69

M/F 65 — 69

M/F 70+
Relay teams:
Male only team;

Female only team;

Mixed team.
Paratriathlets:
paratriathlets, male;

paratriathlets, female;

relay teams;

mixed teams with the participation of paratriathlets
Awards
Overall winners and Age Group's winners (men and women), Relay teams and Paratriathlets will be awarded in accordance with the results of the competition.

Admission Information
The following documents are required for admission to participate and receive the starter pack:

• ID card (passport or other eligible identification document)
• Medical Certificate revealing no contraindications for participating in a triathlon competition
• Sport Insurance
• Signed waiver (can be signed on-site)
• Power of Attorney (in free form) in case the participant asked a third party to take his/her starter pack

Documents' requirements can be found here.

VISA, ACCOMODATION AND TRANSFER SUPPORT
Please send your request to ironstar@acase.ru regarding your visa, including invitation.
In case of delayed replies please inform us on info@iron-star.com.
ENTRY FEES
IRONSTAR 113 SOCHI 2019

Tier 1: 8000 RUB   Sold Out!
Tier 2: 10000 RUB Sold Out!
Tier 3: 11000 RUB Sold Out!
Tier 4: 12000 RUB Sold Out!
Tier 5: 13000 RUB Sold Out!
Tier 6: 14000 RUB Sold Out!
Tier 7: 15000 RUB Sold Out!

IRONSTAR 113 SOCHI 2019 Relay Registration

Tier 1: 12000 RUB Sold Out!
Tier 2: 14000 RUB Sold Out!
Tier 3: 15000 RUB Sold Out!
Tier 4: 16000 RUB Sold Out!
Tier 5: 17000 RUB Sold Out!
Tier 6: 18000 RUB Sold Out!
Tier 7: 20000 RUB Sold Out!
Return and exchange of slots
• Refunds are made to the internal balance of the personal IRONSTAR account in the amount of 75% of the entry fee. Funds from the internal balance can be used at any time to purchase any other entry on the site www.iron-star.com.
• The transfer of the entry to a third party is possible via personal account. More information in the FAQ section"Registration/Exchange/Return".
• The change of the distance is possible from IRONSTAR 113 SOCHI 2019 to IRONSTAR SPRINT TRIATHLON SOCHI 2019. The sprint race will be held on June 1. The service is chargeable. More information can be found in the FAQ section of "Registration/Exchange/Return".
Registration fees can be refunded only on your personal account.


Distance
Swim 1.93 km, bike 90 km and run 21.1 km.

Watch how it was in 2018:


the course

The swimming stage is held in the Imeretinsky port bay. The water area of the yacht port is well protected from storms, which ensures the athletes start in the most favourable conditions in comparison to the open sea water stage. The bay water temperature is 2 degrees higher than that of the Black sea open area. The water temperature in the bay varies from 17 to 25 C from June to October months. Wetsuits are allowed up to 24,6 C water temperature.
The cycling stage starts at the Imeretinsky Resort Area, followed by the cycling up in the mountains on the smooth road to Krasnaya Polyana and finished by the speedy downhill ride.
The race will finish with the run along the Imeretinsky port area and Olympic Park. You can imagine what kind of view you will see!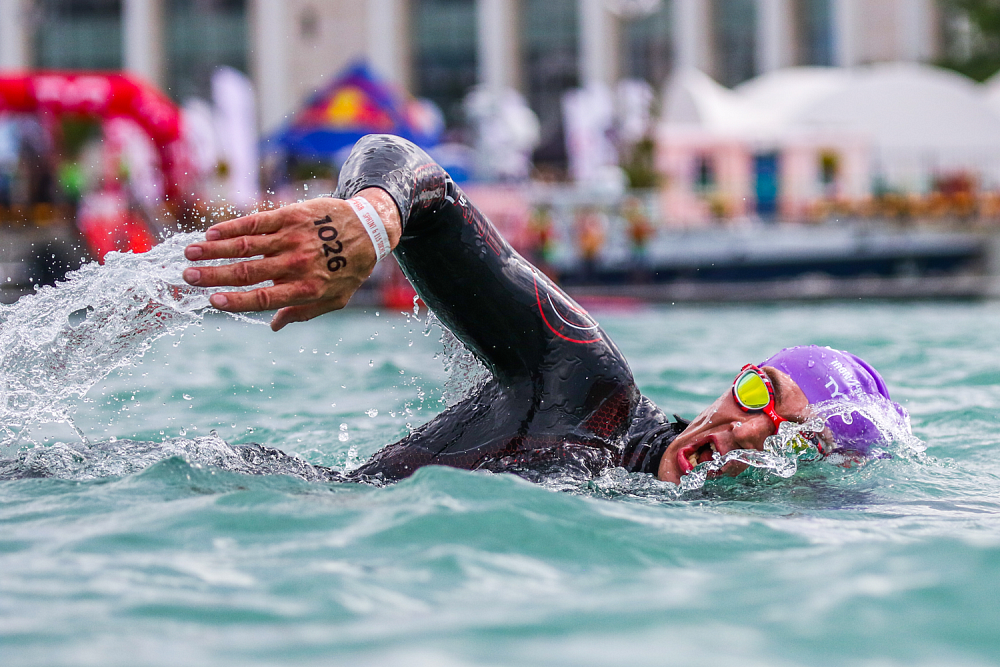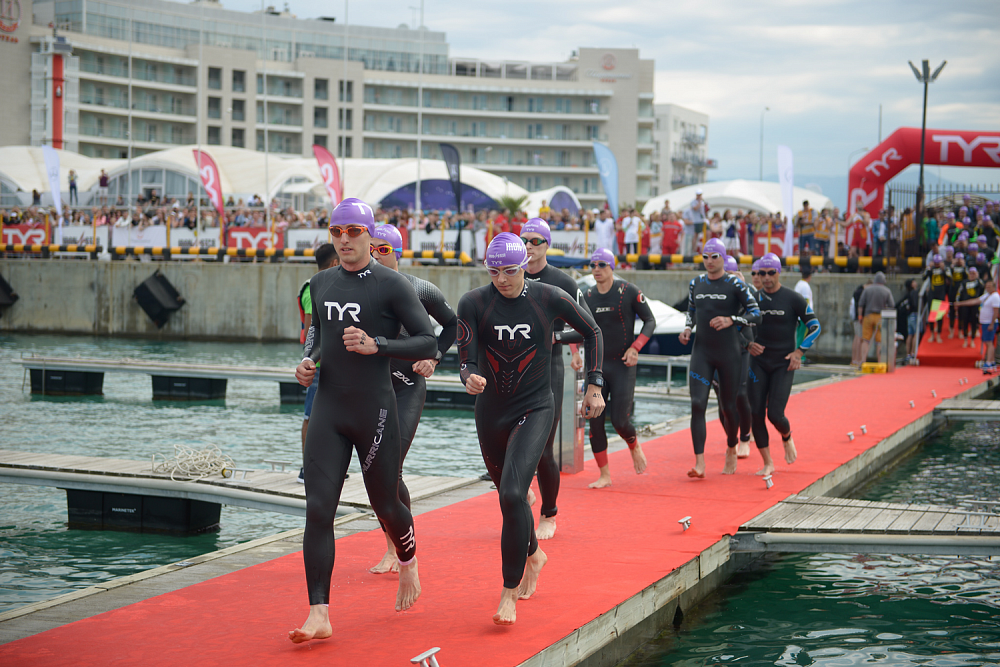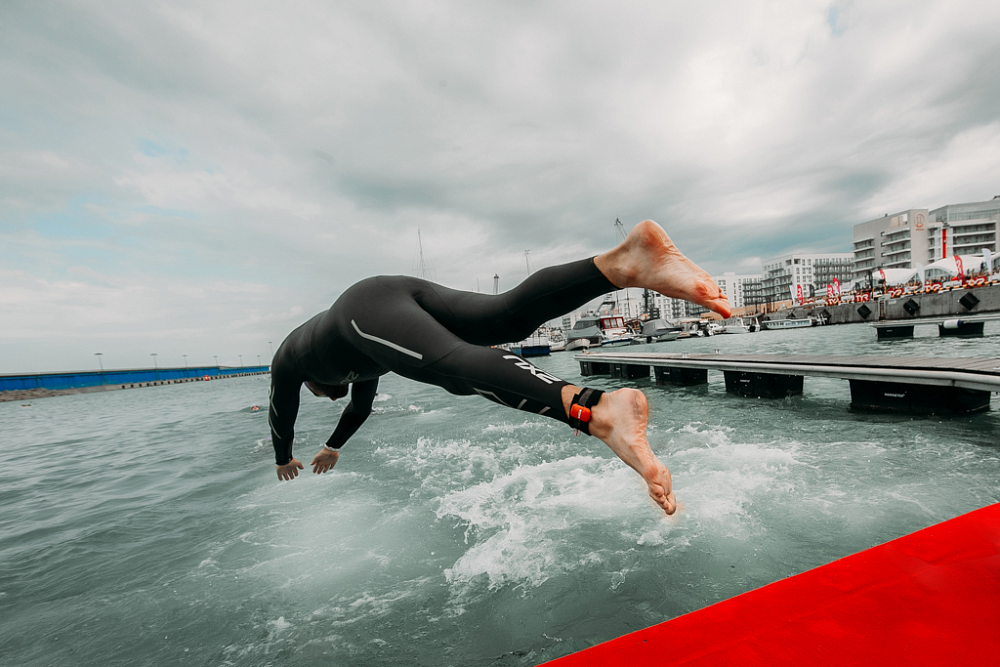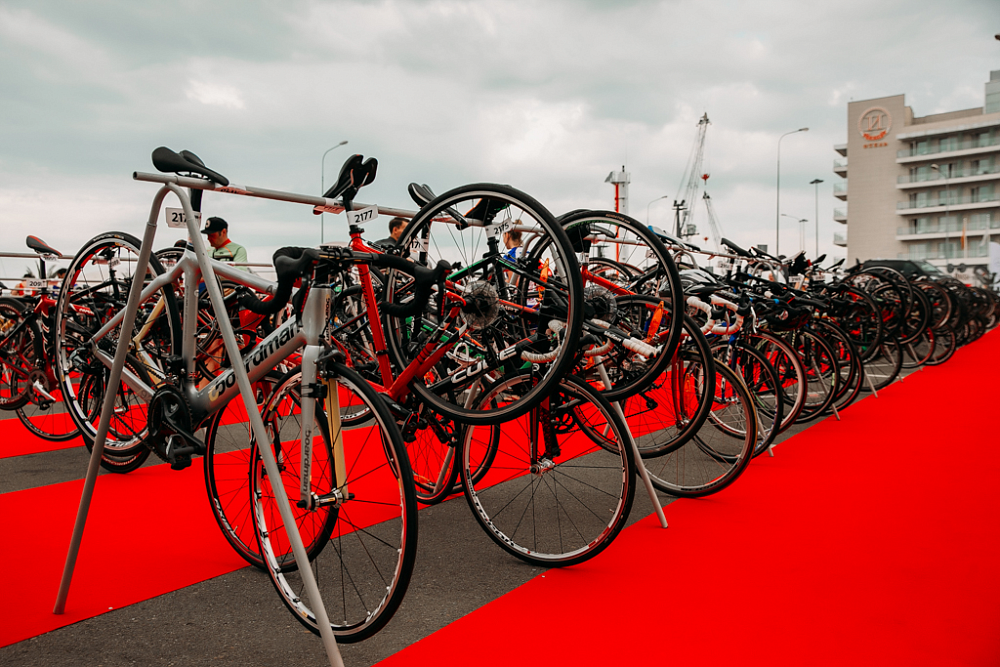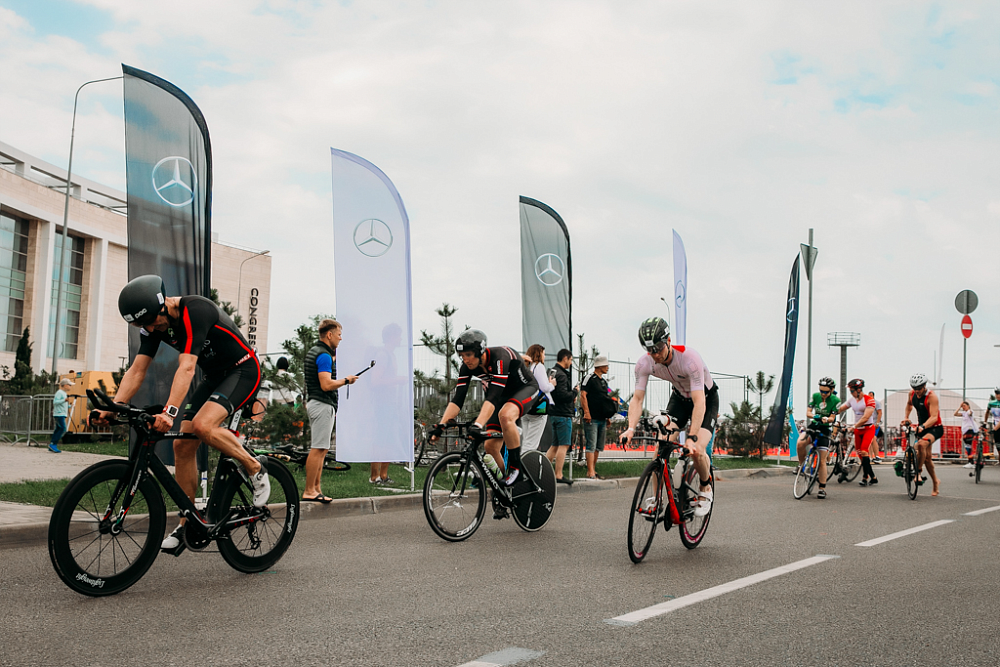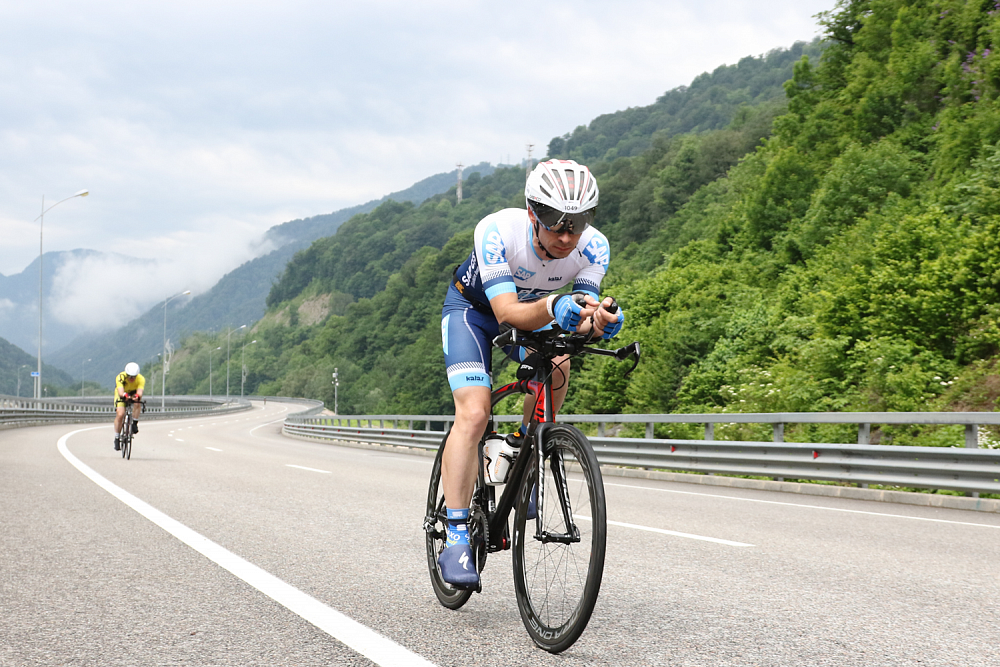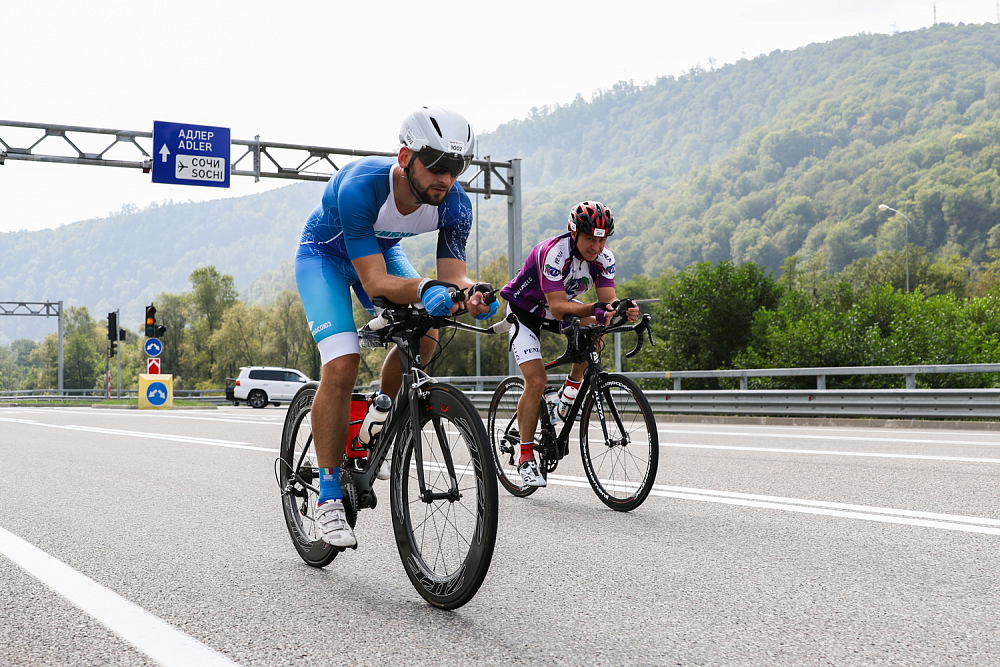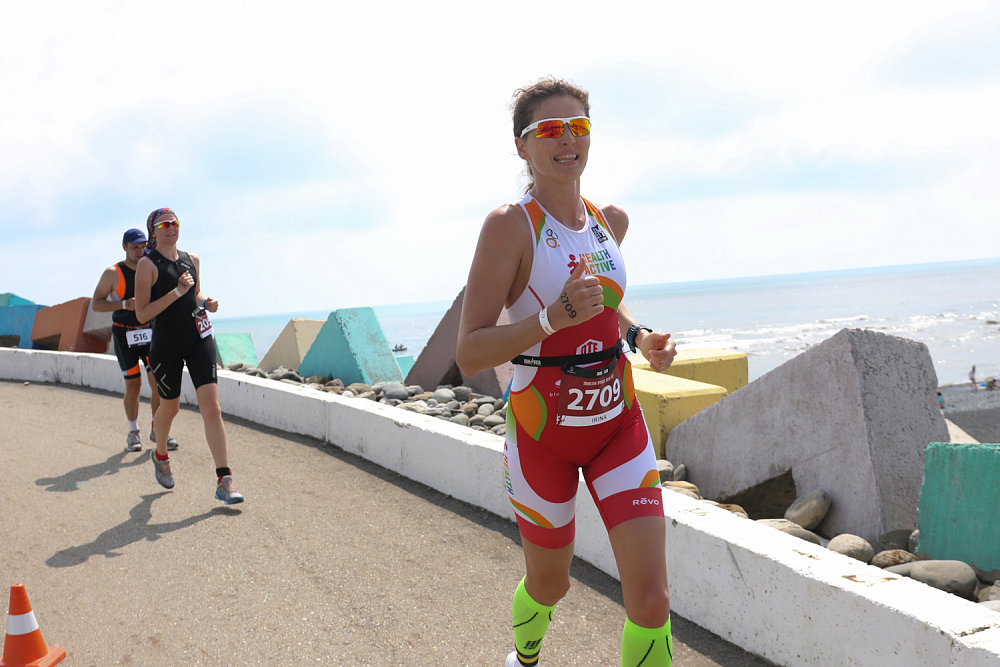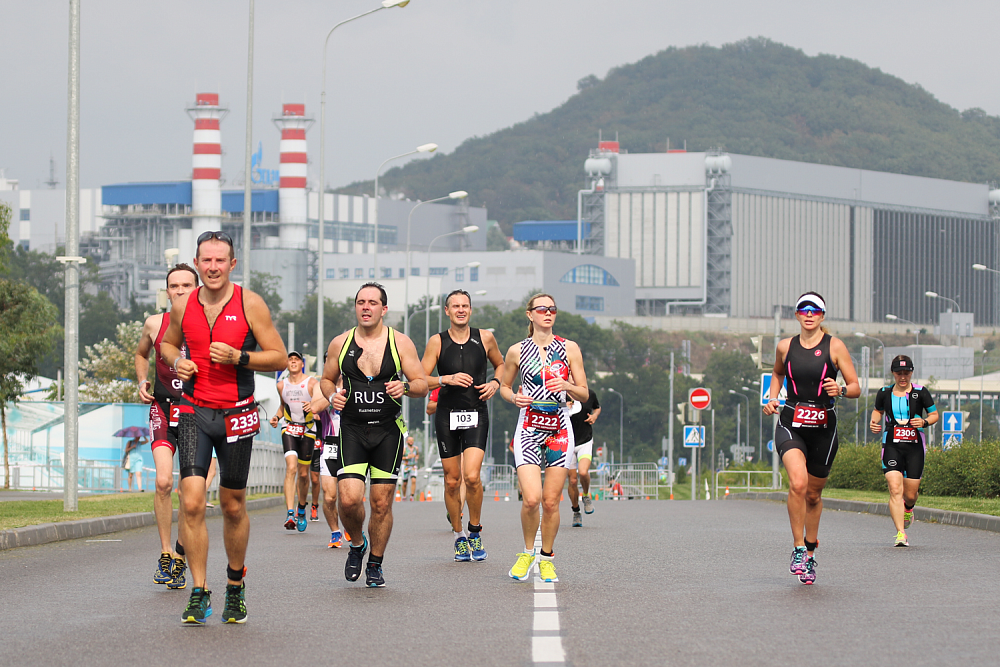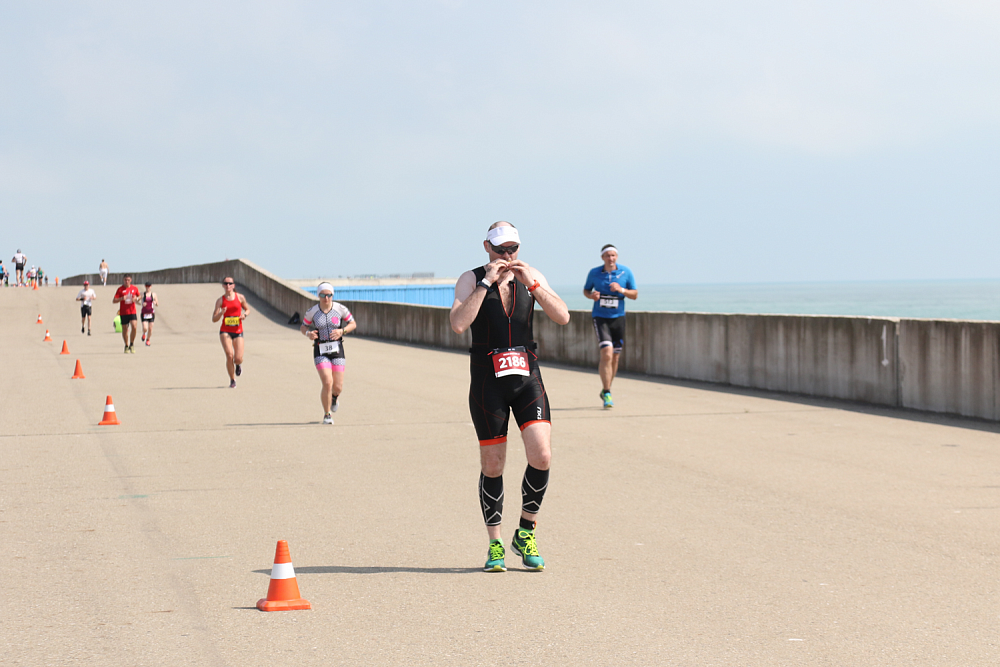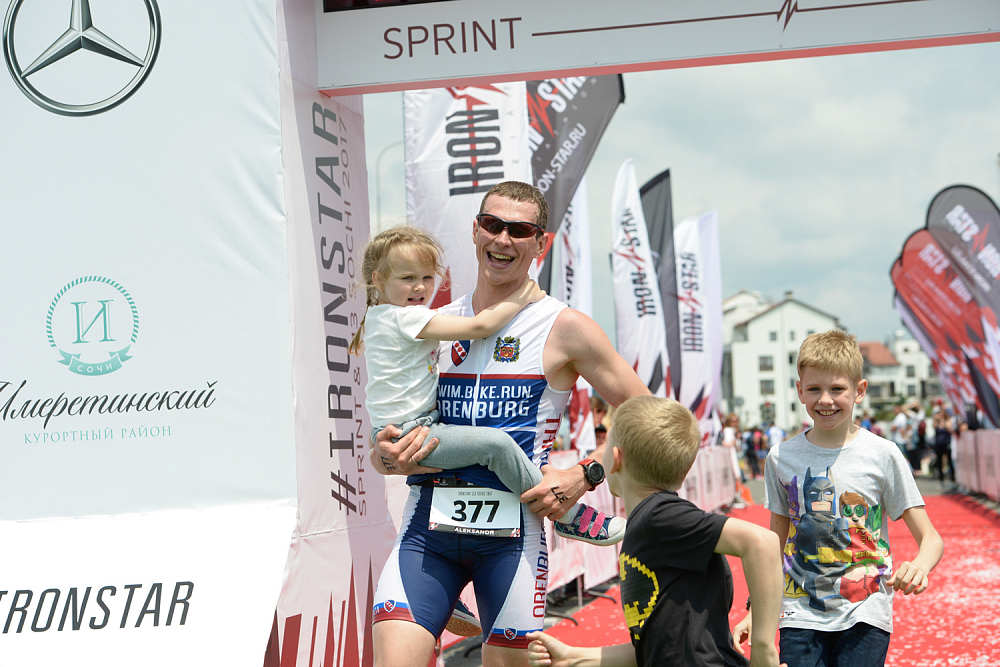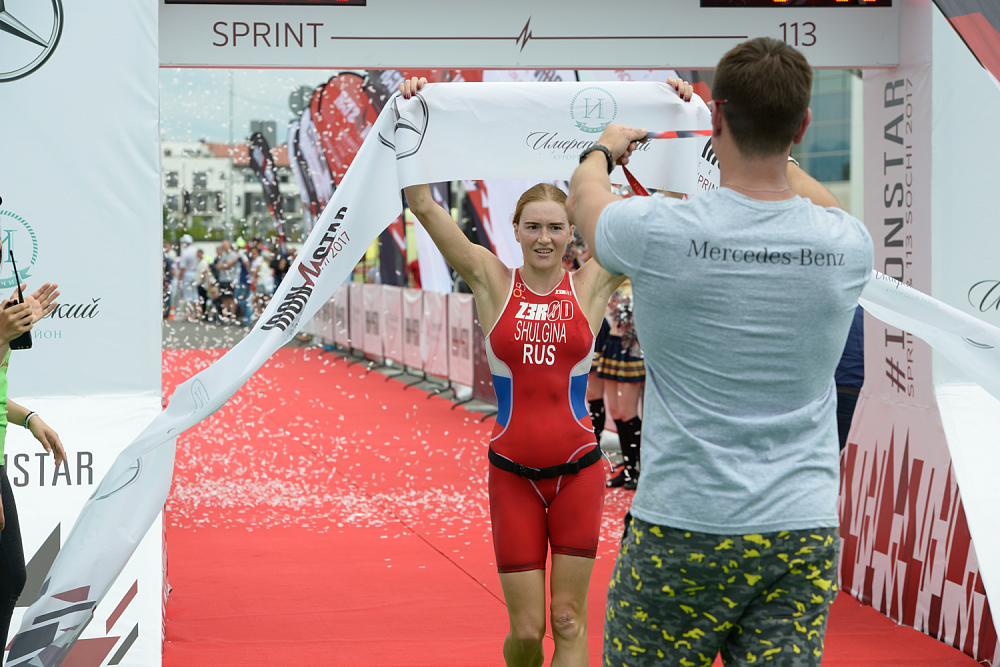 The race of the 'half-iron' distance includes 4 laps around the Imeretinsky Resort Area and the mall hedging the Imeretinsky Bay from waves. It is this part that makes the racing course unique. The race will end in a spectacular finish with the applauds by fans. In June Sochi already welcomes numerous tourists who will definitely be attracted by large-scale competitions in triathlon that IRONSTAR invariably turns into a real sport festival.