SWIMSTAR is an open water swimming series held on the same weekend as the IRONSTAR triathlon races.

SWIM together with IRONSTAR!
Be a SWIMSTAR!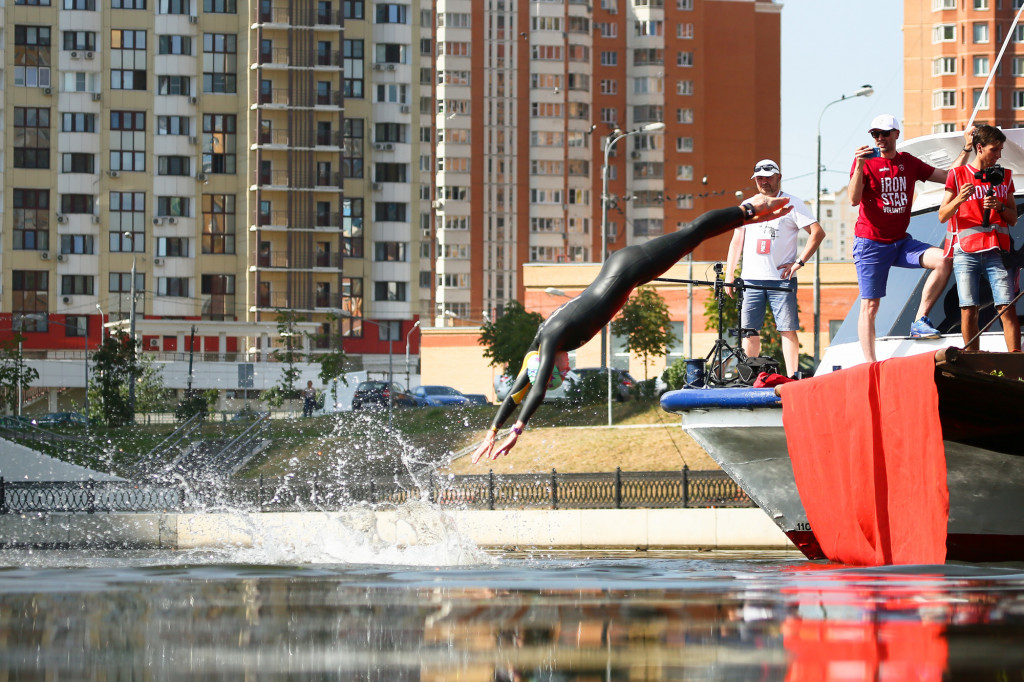 ABOUT 
Competition is to be held in Moscow, in the Pavshinskaya Poima (floodplain) water area of the Moscow River, in a place permitted by Rospotrebnadzor for swimming.
The triathletes-participants of the IRONSTAR competition in Crocus City checked out the water purity and the comfort level during the 2018 swim.
Projected water temperature is 21-23 C.
The swim will be held within the Russian Fitness Fair framework right after the IRONSTAR triathlon competition, so your start will have a support of several thousand people.
CUT-OFF TIMES
 2h 15m


AGE GROUPS
M/F 16 — 29 
M/F 30 — 39  
M/F 40 — 49 
M/F 50 — 59 
M/F 60+
ADMISSION INFORMATION
The following documents are required for admission to participate and receive the starter pack:

• ID card (passport or other eligible identification document)
• Medical Certificate revealing no contraindications for participating in a triathlon competition
• Sport Insurance
• Signed waiver (can be signed on-site)
• Permission from parents (for participants under 18 years old) (can be signed on-site)
• Power of Attorney (in free form) in case the participant asked a third party to take his/her starter pack

Documents' requirements can be found here. 
Wetsuits are allowed up to 24,6 C water temperature.
VISA, ACCOMODATION AND TRANSFER SUPPORT
Please send your request to ironstar@acase.ru regarding your visa, including invitation.
In case of delayed replies please inform us on info@iron-star.com.
See you at SWIMSTAR!